Archive - Oct 2007
October 7th
|
There's an incredible wealth of articles in the ComixTalk archives: features and columns on craft, theory and business, insightful reviews and interviews with some of the most interesting folks in webcomics. We'll be taking a regular look back at past issues and catching up with creators we've previously covered.
Submitted by Xaviar Xerexes on October 7, 2007 - 12:24
I know I've been beating the drums for more folks to help out with the Comixpedia project - some of it is just to keep an eye on things to keep spam and vandalism from ruining the good work that's already been done. Please consider lending a hand over there to new owner/benevolent dictator Josh Roberts:
Improved spam filter

After a major infusion of spam a few days ago, I've rigged a more robust spam filter. So far, it seems to be doing a good job of keeping new spam out of the wiki. However, there's still a bit of "old" spam left to clean up. Thanks to everyone who's been helping out with that.

--Posted by Josh 04:20, 6 October 2007 (PDT)

Sysops needed

Comixpedia.org is looking for additional sysops (administrators) to help maintain the wiki. You can request sysop privileges if you're an experienced wiki user and (preferably) a regular contributor to Comixpedia.org. Just contact us with your request.

--Posted by Josh 10:21, 2 October 2007 (PDT)
October 5th
October 4th
Submitted by Xaviar Xerexes on October 5, 2007 - 00:19
Ahoy! Weekend in sight... Today's the last day to enter our Blade DVD giveaway. Easy to enter - and (depending on how many people show up today...) could be easy to win...
HEADLINES
CONVENTIONS
ENCYCLOPEDIA WEBCOMICA
The new Comixpedia looks to be rolling along - they have a new logo designed by the talented Chris Moujaes. They're looking for additional folks to be admins on the site as well.
JUSTIFY MY HYPE
Submitted by Xaviar Xerexes on October 4, 2007 - 12:05
Metafilter has a thread from a reader trying to find a webcomic similar to Cobb which is described as having a vaguely continuous story line; references to politics; some social commentary and is interesting to read. I'm not familar with Cobb, but Metafilter threads on webcomics often are a good source of new stuff to read.
Submitted by Xaviar Xerexes on October 4, 2007 - 11:00
So no one's entered the BLADE DVD giveaway contest so far -- I have 5 copies that I'm ready to send out to the winners... if anyone is interested in entering -- tomorrow's the last day to get your entry in.
And just for my information are you all just not interested in non-comic contests or was it too much to ask to submit a comic as an entry stub? Or is it just this DVD didn't get anyone that excited? Let me know...
October 3rd
Submitted by Linda Howard Valentine on October 3, 2007 - 19:39
Cartoonist Susan Rankin has recently announced that her long-running anthropomorphic strip A Doemain of Our Own will be changing from a free (mostly) weekly online comic to a periodic print comic in November. This change in format will not affect Rankin's collaboration with John Robey on NeverNever.
October 2nd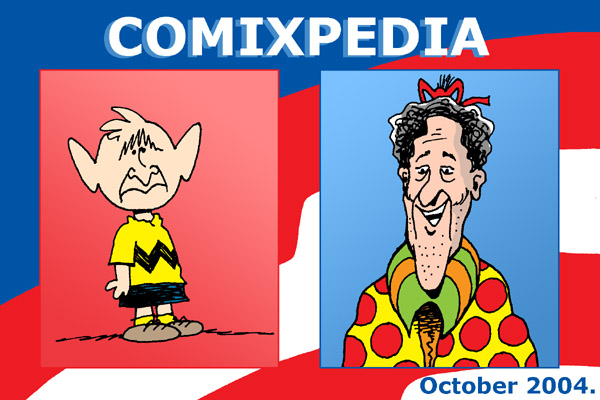 Cover art by DC Simpson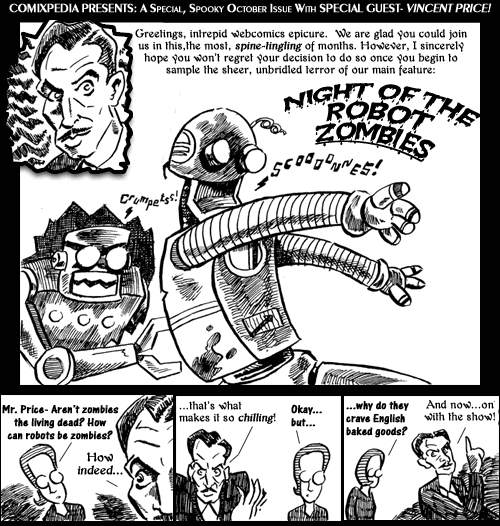 cover art by burke