Mark Mekkes
Submitted by Xaviar Xerexes on July 8, 2010 - 10:29
Well let's just dive right in, shall we?
Milestones: I just saw a note on Mark Mekkes blog that he'd moved his webcomic Zortic off of Keenspot this month and is now part of a science fiction anthology webcomic site called Quark Comics. The comics on Quark's roster include: Outsider, Zap!, Zortic, Saucer Seekers, Jump Leads, and Station V3. Mark has been in the webcomics game for 10 years (maybe more) and also had a gig creating and maintaining the (now on hiatus) WCCA awards.
INTERVIEW: Mike Rhodes interviewed Evan Keeling, cartoonist and founding member of the DC-area cartoon group DC Conspiracy.
CRAFT: Bryan Lee O'Malley gives you some pointers on word balloon placement on the page.
GOOD DEEDS DONE DIRT CHEAP: FLEEN reported yesterday that the Web-Comics Auction for the Gulf Coast, had raised a total of $1654.51 so far. There are 12 days left with several heavy hitters still to bid on.
THE MORE YOU KNOW: Webcomic creator Bryant Paul Johnson helped out by teaching a session at a webcomic summer camp in Massachusetts. They also had a session with cartoonist Hilary Price, of Rhymes with Orange. Seriously! A webcomic camp for middle school students -- not bad!
ZUDAMANIACONTESTS: The Washington Post's "Next Great Cartoonist" contest is down to five contestants: Hoxwinder Hall by Daniel Boris, Real Time by Bob Erskine, Forever Endeavor by Thomas Mullany, Stupid Inventor by Zachary Snyder, and Imogen Quest by Olivia Walch.
HYPEY McHYPESALOT: Tim Stimmons plugs Jason Brubaker's reMind over at Geekweek:
reMIND differs a bit from standard webcomics-- in fact, Jason bills it as "The Making of a Graphic Novel"-- The site is actually more of a blog about the work-in-progress of independently creating a Coffee-Table OGN mixed with the sensibilities of a high-end design book. Having recently been awarded the prestigious Xeric award, he's well on his way to realizing his vision.
Submitted by fesworks on December 28, 2009 - 12:17
Mark Mekkes (Zortic) and Tara Tallan (Galaxion) join Fes and Mark to discuss Science Fiction Webcomics, movies, and TV shows. Tanya was having headset problems but joined in the chat.
Submitted by fesworks on December 9, 2009 - 21:09
Submitted by NightgigTim on March 8, 2009 - 00:42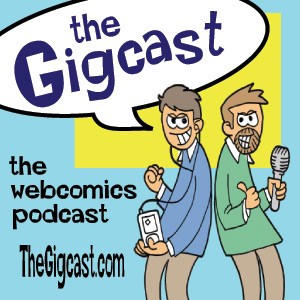 Interviews from Megacon 2009
Guests:
Submitted by NightgigTim on March 3, 2009 - 00:13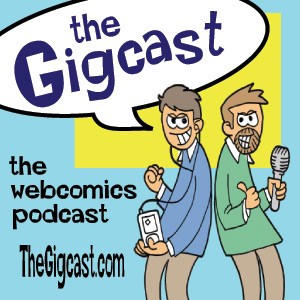 2009 Megacon Webcomics Panel
Thanks to the Webcomic Folks who were nice enough to take time away from their tables to help make the Webcomic  Panel such a success!
Submitted by bobweiner on March 1, 2009 - 09:55
Megacon 2009 is in its last day, as I write this post. It's my third year of attending, and it was a fun time as always. I met several very talented folks, saw my share of orcs, stormtroopers, Ghostbusters, Watchmen, Naruto, and people dressed in weird (or too skimpy) outfits, but hey - that's all part of the convention experience, right?
Submitted by Xaviar Xerexes on January 22, 2009 - 14:50
Last year I posted a couple times (Previous posts on this "research" project were here and here) about a possible article on "ComixTALK's 100 Greatest Webcomics" which would be something like the American Film Institute's list of the greatest movies of the last 100 years.
A recurring comment to the previous two posts was what is the criteria for this. I'm always a little hesitant to give too much guidance when part of the point of asking this kind of thing out loud is to listen to the resulting discussion of what everyone else thinks the criteria should be. For the AFI list judges picked films based on criteria such as Critical Recognition, Major Award Winner, Popularity Over Time, Historical Significance, and Cultural Impact.
That sounds about right to me. We've got a round decade plus a year or two of webcomics to look at it. Critical reception (both from peers and critics), and popularity are both relevant to thinking about the impact of a webcomic. WCCA awards are somewhat indicative of what peers were impressed with in a given year and more recently awards like the Eisners and Ignatzs have recoginized webcomics. Historical significance and cultural impact are a little harder to pin down but various "firsts" in webcomics are important and comics like Penny Arcade have had a much wider impact on popular culture than most comics do these days (put aside the legacy superheros of comics -- what other "new" comic, let alone webcomic, in the last decade has had a wide cultural impact?)
Another thing AFI did that might be useful here to help sort through the vast numbers of webcomics one could talk about is to also think about categories or genres of work. Just as a simple matter of numbers if a webcomic isn't one of the best of a larger type of story -- or frankly, so startlingly unique it's hard to categorize -- then it's hard to imagine it's one of the 100 Greatest...
So to move things along I'm listing another "draft" of titles submitted by the crowds but this time I've tried to break them up into drama and comedy so as to help avoid complete apples to oranges comparisons. In doing that I've realized (1) it's hard in many cases to decide; and (2) there are probably more comedic than drama on the list so far. I think it would make sense to whittle down the two lists to 75 each so as the final list is no more than 3/4 of one type or the other. Of course we could further do genre type lists but for now this was enough work on my part.
So -- your assignment (if you choose to play):
Name the comic you're talking about (you're also welcome to nominate ones not on the list -- I KNOW there are many I haven't even thought about yet -- it takes time to review all of the corners of the web)
Tell me where on one the two lists (comedy and drama) it should be (you could give a range of slots if you're not sure). (If you think I've got a drama on the comedy list or vice-versa let me know! I'm not "done" - this is fairly dashed off still at this point)
Tell me why! Referencing awards, critics, historical achievements, strengths and weaknesses of the works are all really helpful!


Submitted by Xaviar Xerexes on November 13, 2008 - 21:02
This is an update to a previous post here, thanks for the cumulative suggestions on that thread. JUST so we're clear - this is open-sourced to everyone research for a possible article to appear next month at ComixTalk. I don't endorse the list or the order at all; at this point I've tried to include all of the suggestions I've gotten and I also went through all of the comics ComixTalk has ever reviewed and pulled quite a few titles.
We're at the point where it'll be most helpful if you tell me comics you think should go on the list, where (what number approximately) and which comic should get bumped. If you just want to change the order you can do that to but there'll be another post before the month's through asking for help with that.
Submitted by NightgigTim on October 3, 2008 - 22:32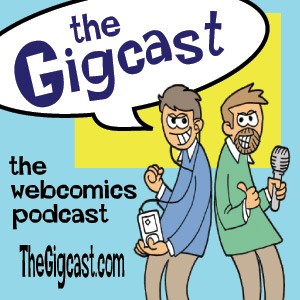 JT talks with Joel Watson about his experiment and being out of work. JT and Joel talk Webcomics,  Christian Ellis Shallow Thoughts and the TBBA Spotlight from Brian Anderson.
Submitted by Mark Mekkes on October 2, 2008 - 12:09
Mark Mekkes announces that his original webcomic creation will return on October 4th.
Over 8 years ago the comic Zortic appeared on the internet and set the standard for comic parody. Zortic provided a wider range and faster tempo of popular references than any other comic before or since. But after an 8 year run and over 1200 episodes, Zortic wrapped up its current storyline and ended. Although the archives remained available, there hasn't been a new Zortic update for nearly 3 months.