MoCCA Art Festival This Weekend
Submitted by dave_roman on June 4, 2008 - 18:42
This weekend is one of the best events of the year: the MoCCA Art Festival!
Saturday, June 7 and Sunday, June 8
The Puck Building: Houston and Lafayette Streets
New York, New York
11 AM - 6 PM both days
$10 a day or $15 for a weekend pass
Myself and the the Comics Bakery will be set up at tables A7 and A8, the same spot we've been in for the past several years. We will have our usual crazy assortment of comics and art and baked goods!
We will also have contributions on what will be the MOST TALKED ABOUT mini-comic debuting at the show: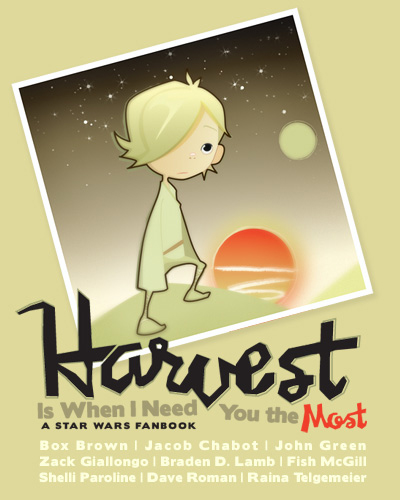 Edited by Shelli Paroline, Harvest Is When I Need You the Most is a comic anthology that captures the nostalgic value of the ORIGINAL Star Wars Trilogy! And it's in full color!
Raina and I collaborated on a story about R2 D2 and Wicket the Ewok (of course!)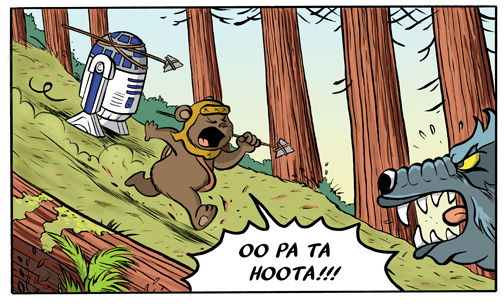 Much like Life Meter 2 last year, this book is guaranteed to sell out, so don't wait till the end of the show to pick one up! It will make a great present for your geeky relatives who still need that extra push to start reading indy comics!