What's old is new!
Submitted by dave_roman on November 5, 2007 - 13:01
In an effort to make the beginning of Astronaut Elementary more consistent with the current pages, I've completely redrawn the welcome/intro chapter, expanding it from 2 to 5 pages.
When I originally did the intro, I tried to cram as much onto a page as possible. But now I see the value of having breath room! So hopefully it will be less of an intimidating to new readers.
I also added graytones to the chapter and a couple of new "bits of business" including a new class that will have a lot to do with the overall story arch. Hopefully this will all be seen as an improvement and not a waste of time!
I'll be taking down the original version next week, so this is your last chance to compare the two (unless of course you have a mini-comic. Because print last forever!)
Here's some of the specific changes...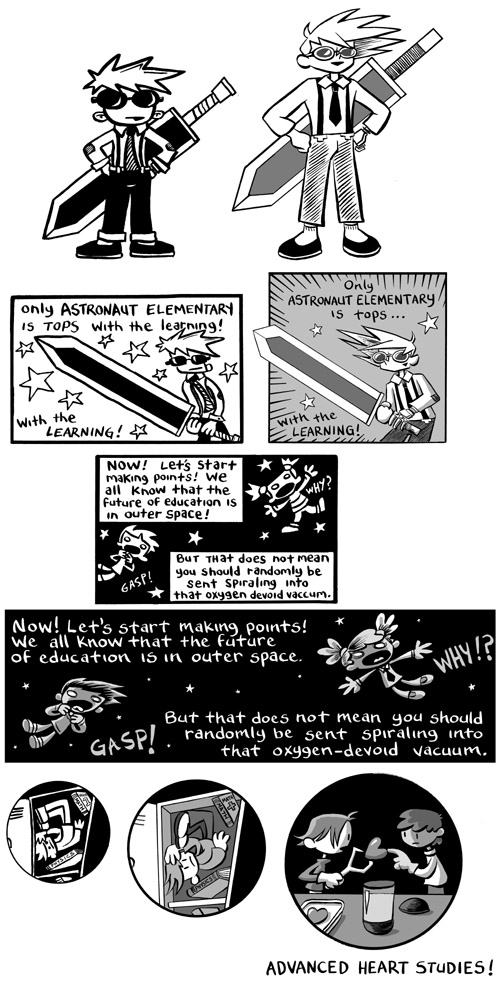 The Principal has gotten taller because I realized in these early pages he looked too much like one of the students!