Happy New Year!
Submitted by Black_Kitty on January 1, 2007 - 03:40
I just wanted to wish everyone a Happy New Year! :D Hope 2007 goes well for you!
I also want to say that in an attempt to get back into drawing, I opened up a DrunkDuck sketching account called Paper Birds. It's basically like a sketch blog...except it's missing the blog part. University is usually the biggest comic killer and my old comic Random Thoughts was certainly struck dead by second year. Hopefully it won't happen again.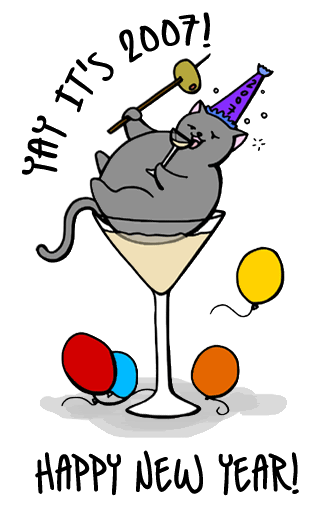 Anyway! Happy 2007! :)