goraina @ 2008-02-27T12:14:00
Submitted by goRaina on February 27, 2008 - 13:12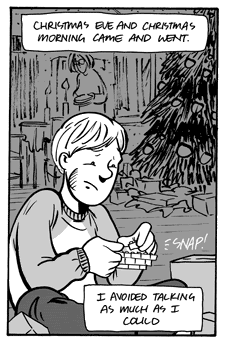 Today's guest comic is by my very good friend, Tyler Page! He once had his orthodontic wires stab him in the cheeck on Christmas Day, which is not a nice thing. But the comic turned out great! Click the pic above to read the whole thing.
And since comics and dental drama are the name of the game, check out Rachel Nabors' situation: She's a fellow comicker who needs extensive, EXPENSIVE dental surgery, and doesn't have insurance! The banner below will take you to more information about Rachel.

Finally, I am now out of comics to run as guest spots! I mention this mostly because a HUGE amount of people have asked about creating strips for me to run, and now I could really use them! I won't be able to pick up SMILE duties again for at least another month as I wrap up production on BSC and the X-men script, so if you're waiting for some sort of deadline for this project...it's now. :)
Thanks, everyone!