BUY THIS BOOK!
Submitted by dave_roman on July 16, 2008 - 13:32
FLIGHT 5 will be debuting at the San Diego Comic Con!
Here is a sneak peek at my story called "The Chosen Ones Club". The story plays off my frustration that so many books and movies try to convince us their main character is awesome simply because they are "The Chosen One". What if the choosers were suspect and all the "Chosen Ones" out there ended up competing for the same "hero's journey"?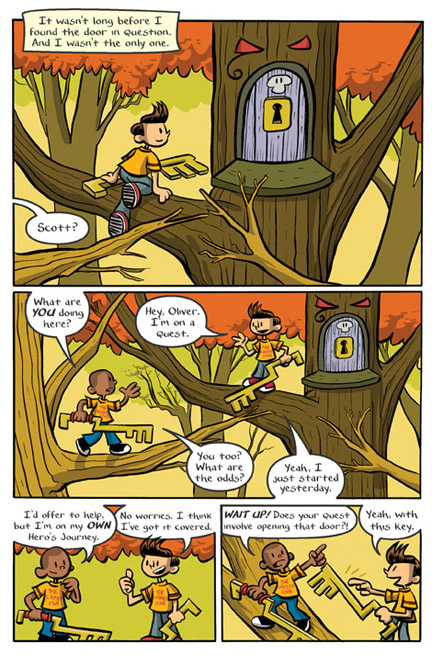 The main characters in The Chosen Ones Club are named after Scott Hinze, Britta Hinze, and Oliver Tull, from Fan Boy Radio, which I listened to a LOT while working on the pages. And I never would have finished on time, without the color help of Alison Wilgus, Alisa Harris, Colleen MacIsaac, Jamie Dee Galey, Lisa Jonte, Naseem Hrab, and Shelli Paroline!