Gigcast 163… Fall-Con Update
Submitted by NightgigTim on October 10, 2008 - 22:20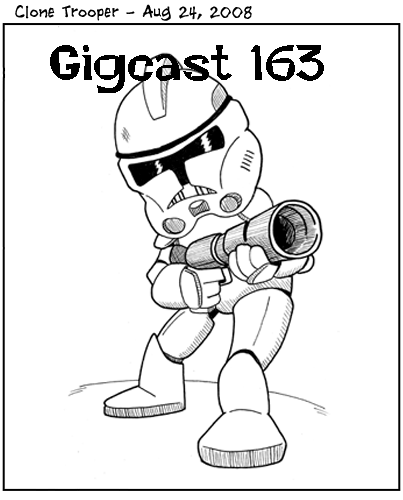 JT and Scott talk Webcomics,  Christian Ellis Shallow Thoughts and TBBA Spotlight.
LInks:
http://www.Alpha-shade.com

E-mail
Hello, please check out my new wacky webcomic, Barry. Â He lives with his Ma in Queens….insert high hilarity now!
www.barrycomic.com
I am trying to help promote and profit via my new website, if you dig it please pass the link on to your pals.. Thank you.
Eric

Ed Johnson
I do a couple of webcomics using action figures – hoped I could get a mention on your site – or maybe link up
Thks in advance
Ed Johnson
www.ejfs.blogspot.com Marvelous World vol. 1
Tales of Marvel comics heroes

www.ejfsnick.blogspot.com Nick 12 Days
When a down and out Santa is given another chance at sainthood he cant resist – even if it means killing a Hollywood celeb
HIGH MOON
, the werewolf western webcomic, continues its startling second season!
To celebrate the one year anniversary of HIGH MOON on October 30 and the awesomeness of HALLOWEEN, our posse is staging a goodie giveway. If you dress up as any character from HIGH MOON and send us the picture , we'll send some tricks and treats your way, including some productions notes, script samples, signed zuda samplers, and an original sketch.
Dress as Jeb, Conroy, Tara, Mac, Tristan, a werebat or a Steam Engine Golem … its up to you.
This is not a contest. Just dress up as one of the characters and send us a picture. That's all you have to do. It's that simple.
You can send your photo to us at:
Katherine Sekelsky Synchronism relaunched
Hey,
I've recently relaunched my comic, Synchronism (formerly done under the pen name Reva Sharp), after a year and a half hiatus.  I've only just restarted it, so there's only one (or two, depending on how you look at it) page in the archives.  This is just a short news bite to announce its return. I'll be doing more heavy promoting once I get the archives rebuilt a bit more.
It can be found at: http://www.thinksynch.com
Thanks!
-Katie-
Twitter Bits
Frumph @JTShea News news news.. uhm Superfogeys has a trivia contest up starting today, awesome
http://dogeatdoug.com/forums/index.php?topic=321.0
Rampage October Contest - http://tinyurl.com/3r9p9g
ptimony @JTShea New animated Night Owls episode: http://tinyurl.com/4d96fm
DivaLea @JTShea New project with fellow Comic Book Tattoo alum Josh Hechinger: The Moon is Mine, about a moon-based confectioner w/ a big hammer
TBBA Spotlight
Not for the kids, but funny: http://www.dinoballs.com/
Great strip for everyone: http://boxcarastronaut.com/main/
Not so much a comic, but a comic social network. Seems to be growing fast: http://www.webcomicsinc.com/
The Gigcast
A Nightgig Studios Production - http://www.nightgig.com
www.thegigcast.com
Have News or a Comment?  Want to tell JT and Scott they are full of it?
E-mail: gigcast@nightgig.com


One of the Farpoint Media family of shows - www.farpointmedia.net,
Released under a Creative Commons Attribution NonCommercial No-Derivs 2.5 license