New AE, and a Christmas confession
Submitted by dave_roman on December 16, 2008 - 21:47
From this week's page of Astronaut Elementary.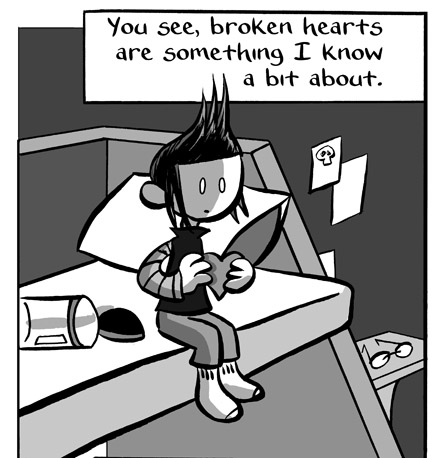 The story is inspired by a high school crush on a girl I thought was cute because she was so snarky!
---
Recent proof that I'm one of the biggest geeks alive:
I was walking in Times Square and raised my fist and screamed "YEAH!" when I saw a clip of Rudolf's Shiny New Year on a jumbo screen.
Because I love Christmas, and I love Rankin/Bass and ALL their specials. Even the really ridiculous ones where Rudolf has time travel adventures with a giant whale.