REMINDER!
Submitted by dave_roman on June 6, 2009 - 07:06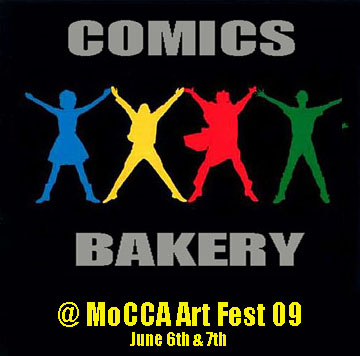 John Green, Dave Roman, Raina Telgemeier and Marion Vitus will be at the MoCCA Art Fest June 6th and 7th.
We also have a panel on Saturday at Noon-12:50 pm!
Comics Bakery Roundtable
A discussion on the "benefits" of collaboration with two sets of comic-making couples, who combine to form a giant robot.
NEW LOCATION THIS YEAR: 69th Regiment Armory, 68 Lexington Avenue, between 25th and 26th Streets (not far from SVA!)