SMILE: done!
Submitted by goRaina on July 1, 2009 - 17:08
It's been an important couple of days around here. First of all, I turned in SMILE this morning! The whole thing is colored and ready to print, and I couldn't be more pleased with the way it turned out.
I also discovered yesterday that you can pre-order a copy on Amazon! (Book's not out till February, but if you order now it'll ship when it's in stock.) Paperback or Hardcover.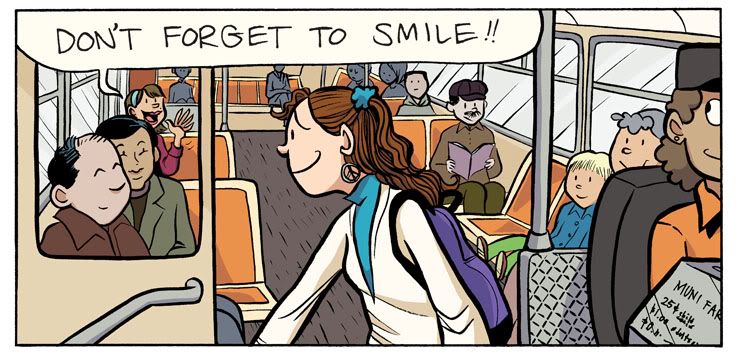 And now that I'm done, I can focus on a couple of other things at hand: I'm speaking at an SVA class tomorrow night, and then next week Dave and I are teaching a 2-day teen comic workshop in Cape May, NJ! I don't know if anyone lives in that area and wants to come, but you need to sign up in advance if you do. The number to call is in the link! I'm looking forward to a few days of being on the shore, too...it'll almost be like a little vacation.
And of course, this weekend is the fourth, which means swimming and barbecue and raspberries off the bush and hanging out with friends, in the backyard which was the model for Stacey's family's yard in BSC#4--if you remember the scene with the kids chasing Louie the collie around and giving him a bath, you've got an idea of where I'll be!
After all of that, it's time to shift gears and work on my next couple of projects. I've got two things I'm excited to work on, although I won't really be able to talk about them for a little while. To tide you over, though, our X-Men manga comes out on August 11. We're hoping to throw a book release party the following week; stay tuned for details!
Hope everyone's having a great summer so far. It finally warmed up around here, and me and my tomato plant are both pretty happy about it.