Selections from the Shaenon K. Garrity Notebooks
Submitted by Shaenon Garrity on July 6, 2009 - 03:02
Packing for my big move at the end of the month, I found myself browsing through nine years' worth of the spiral-bound Walgreens notebooks in which I do all my sketching. I've got dozens of these, and around two in the morning it seemed like a good idea to scan the most entertaining pages.
Here, for example, is some G.I. Joe art. The line starts here, IDW!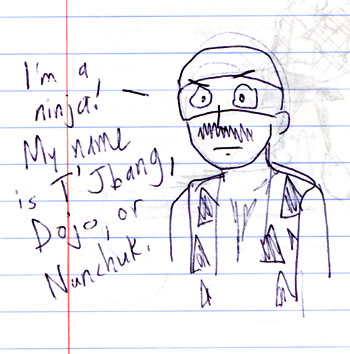 And here's my favorite covert superteam: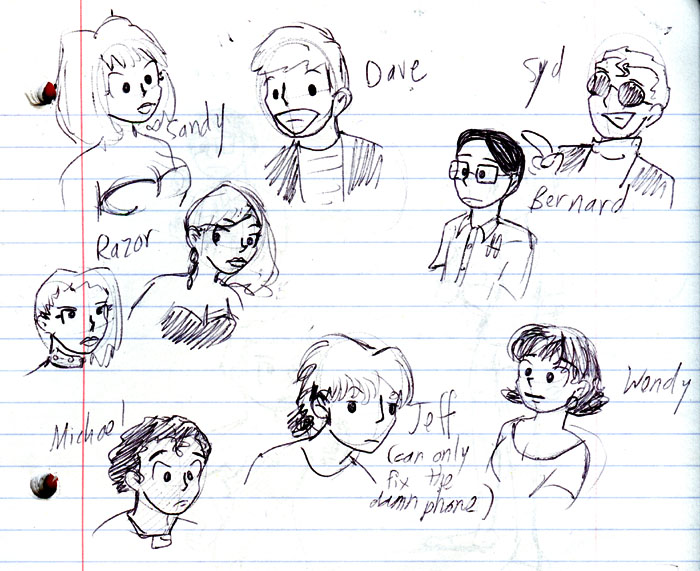 Holy crap I gave Michael a jheri curl.
More to follow...