SPX!
Submitted by dave_roman on September 24, 2009 - 13:56
I'm really looking forward to this weekend's Small Press Expo in Bethesda, Maryland. SPX was the first full-on indy comics show I ever went to and I have countless fond memories from over the years. The comics, the people, the drawing jams, the free food, the drink tickets, the hijinks!
A lot people still pine for the old Sunday barbecue in the park and softball game that made the comics show so unique. But what I really miss is the Friday night rock show! The first year I attended there was a concert in the hotel Friday night with James Kochalka Superstar (first time I ever saw him or his penis!) and at least 2 other cartoonists that happened to be musicians. A year or two later Abby Denson's band played with a bunch of rocker cartoonists down the block. Certainly new traditions have popped up over the years like Karaoke and Nerdlinger awards. But I miss the rock!
Anyways, I'm sure SPX will still be an amazing time. And I recommend everyone who CAN go, SHOULD.
More info:
Small Press Expo is September 26 and 27 in scenic Bethesda, MD! The Comics Bakery will be stationed at tables H7-H8.
marionv made us a handy info-graphic, to show our table placement:
I'll be debuting a new (full color!) volume of Life Meter: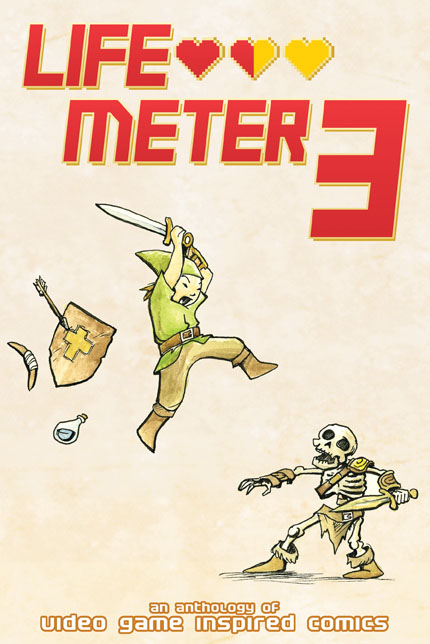 Raina will have a new issue of her hilarious Outreach series and Marion Vitus will have a zombie mini!
Raina is also selling the 7 original X-Men drawings which you can see here and holding a raffle for advance-reader galleys of SMILE!
And that's just US! There will be hundreds of the best cartoonists in the world all hanging out in one cozy hotel!