Help SLG by helping yourself to great comics!
Submitted by dave_roman on November 19, 2009 - 21:21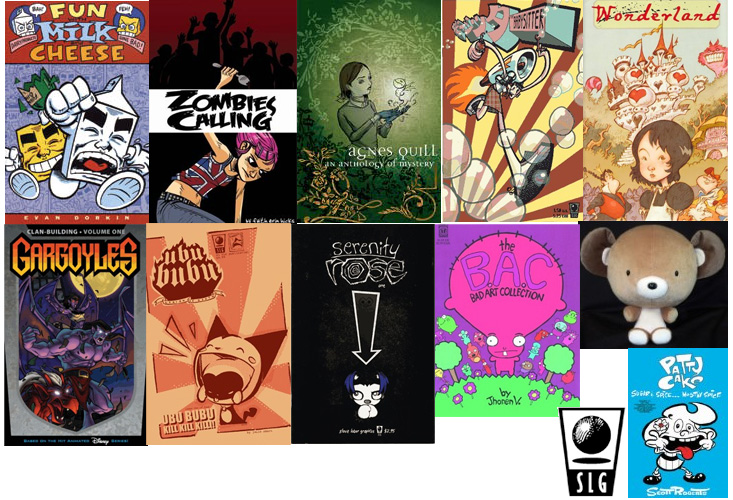 from
evandorkin
"SLG Publishing is having an across-the-line, no coupon necessary, 40% off everything sale for the next week or so. A tough economy and some financial curve balls have made the sale necessary in an attempt to put some coins in the coffer, wind in the sails, eggs in the basket, etc, etc, whatever the hell. SLG, as most of you know, has more or less been my publishing home for the past 20 years or so, so I'm of course hoping for the best for them during these times of hardship."
So now is the perfect time to buy some graphic novels for holiday gifts and help a great company stay in business! Besides publishing Agnes Quill: An Anthology of Mystery, they also put out books by many of my favorite cartoonists including Evan Dorkin, Andy Ristaino, Andi Watson, Jhonen Vasquez, Andy Ristaino, Faith Erin Hicks, Gene Yang, Derek Hunter, Scott Roberts, Jamie Smart, Sonny Liew, Jim Rugg and countless more! Not to mention those cool Disney comics like Haunted Mansion, Gargoyles and Wonderland (which I thought featured some of the best art in comics).
The SLG web store also sells lots of toys, statues t-shirts, prints, and even books from various other comics publishers. So you should definitely check it out! Give the gift of comics!