Get your SMILE!
Submitted by dave_roman on November 30, 2009 - 13:24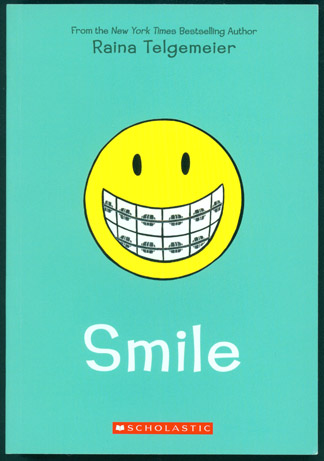 Raina Telgemeier's graphic memoir, SMILE, is in the current issue of Diamond's Previews Catalogue, which means you can now reserve a copy of the book through your local comic shop! It will ship on February 3, 2010.
SMILE's Diamond Preview Order Code:
DEC09 0873
Softcover: $10.99
Hardcover: $21.99
It's also a Diamond STAFF PICK, and you can read the great review here.