A Brief History of Webcomics Now Available
Submitted by Xaviar Xerexes on November 1, 2006 - 11:42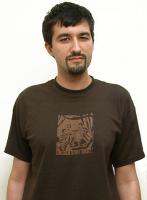 Kris Straub's classic webcomic Checkerboard Nightmare is now out in a book titled: A Brief History of Webcomics.
It's more than 160 classic webcomic parodies, along with five chapters on webcomic history:
Chapter 1. The Boring Years
Chapter 2. The Seven Swordsmen of Online Comics
Chapter 3. Tools of the Trade
Chapter 4. No Milestone Too Small
Chapter 5. Into The Future
More details at Kris' website.