PC Weenies: T-shirt Preorders Now Open!
Submitted by bobweiner on November 15, 2006 - 20:43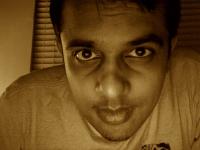 I'm making a brand new PC Weenies T-shirt - the first of its kind in over 8 years. Click here for the scoop to the shirt specifics.
A few notes I wanted to pass along on this - when you submit your payment via Paypal, please specify the size you would like to purchase. Based on the pre-orders I receive, I can gauge how many and what sizes people would like to order. If you want to order more than one T-shirt, please send me an e-mail with the number of T-shirts and sizes you would like to order. I can then work out the shipping costs for your order.
I hope I can get the minimum 50 orders to make these shirts. Thanks for your support!