in the wake of Minx demise
Submitted by dave_roman on September 26, 2008 - 12:37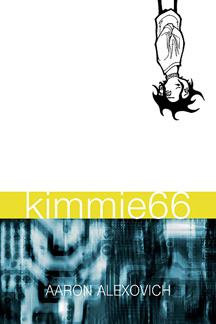 I've been thinking a lot about the blowback from DC cancelling its Minx line.
I actually give the Minx line a lot of credit. They made decent books and actually spent a lot of money and effort trying to get them into a new market for comics: the YA bookshelf. Yes, it would have been nice to see more female creators working on them, but I think that would have come with time and success. Honestly, it's just nice to see original comic projects getting published AT ALL. Especially from companies that pay cartoonists up front (DC has one of the best accounting departments in the biz). And the comics medium can't help but benefit from seeing more from Jim Rugg, Andi Watson, Aaron Alexovich, Derek Kirk Kim, and almost everyone else that did work for Minx. Wouldn't you rather see them doing creative new works rather than drawing Classics Illustrated? (No offense to artists who take those gigs!)
I worry about how this will play into publishers' pre-existing fears that there's not ENOUGH money to be made in selling/marketing comics to girls directly. Just like in animation, where you have to make sure a show isn't too girly and throw in a kid brother or whatever. The fact that they didn't make toys of the Avatar girl characters is horrible, but a complete reality of the marketplace.
I think the real problem with Minx (and other publishers) was the idea (or the challenge) that they could replicate the success of manga in the U.S. Stepping away from the issues of content, art styles and the curiosity factor of foreign material, I'd like to focus on elements that don't get brought up enough: serialization and the time it takes to grow a successful franchise.
What manga publishers have over any publisher hoping to do original graphic novels is a huge backlog of material that they can release on the schedule of their choosing (Scholastic also benefited from this with their color Bone editions). This makes manga in the U.S. similar to prose chapter books where a publisher can make sure the writer has 2-3 books in the can BEFORE launching a series.
It takes a long time to draw original graphic novels, and thus even longer to build an audience to support a new comics imprint. Manga series are created FAR ahead of their American publishing schedule. If there are more than fifteen issues of Fruits Basket ready to go, that allows a fandom to grow much quicker.
My boss Chris (a former DC editor) pointed out immediately that DC didn't just "decide" to launch the Vertigo comics line. They launched it because they had a few similar series that made sense to group together. And these series, like Sandman and Preacher, were ALREADY hits for the company. So when Vertigo launched, they did so with franchises people already knew and loved. This is similar to how a company like Del Rey Manga launched, with strong brands like Genshiken and Negima, that U.S. fans had either heard of or wanted to see because of the creative teams. Kids/teens don't always buy every Del Rey, Tokyopop or Viz book across the line. They latch on to specific series they like, and read all of it.
Two years in, Minx still didn't have a hit series. DC didn't give them enough time to grow one!
Was Harry Potter a cultural phenomenon after the first book? Or even the second? Plain Janes could have been a franchise, but the second book just came out this week. Again, this is because it takes a LOT longer to draw a completely new graphic novel. So you can't gauge your success against something being reprinted or recollected.
You especially shouldn't pit the success level of original graphic novels against that of prose novels (even though I just compared it to HP to make a point!). It was a bold move of Minx to go after the YA audience. It's huge market. If you had a comic written for and about high school girls, would you rather the book be shelved in the Graphic Novel section, sandwiched between role-playing game manuals and Sub Mariner archives, OR in the YA section, between Gossip Girl and Clique books? Are you investing in an audience of 50-100 girls who are brave enough to go into a comic shop, or the thousands of girls who read everything Meg Cabot writes? It was a nobel gamble.
But there was no guarantee how many of those YA-reading girls could be convinced to read an illustrated story. People want to believe that the whole world loves graphic novels, and that the prejudices are all gone. But remember, most teenagers grow out of cartoons and picture books. And even if graphic novels have made them appear cooler than before, it's still a specific breed of person who LIKES to read, and an even MORE specific breed who likes to read strange/new things.
Comics are different than prose and shouldn't be expected to compete on the same levels. Graphic novels offer a completely different experience. They are more appealing to people who appreciate art. If you go to graphic novels JUST for the story, you are most likely going to get gypped. I refer back to Heidi MacDonald's oft-quoted theory about manga's appeal being the "satisfying chunk" of reading, compared to the ad-filled 32-page superhero comic.
Just like a graphic novel, the Harry Potter books were released every one to two years. But you can read the average graphic novel in 30 minutes or LESS. So as good as the book is, you can digest it in minutes and never think about it again—UNLESS you are the creative-minded kid who likes to pour over art. That's why 90% of indie comics fans are also cartoonists or art students. It takes non-rabid fans about a week to digest a Harry Potter novel. And they are filled with so much world-building, characters, settings, and so on, that kids can re-read them and speculate over what will happen next over and over (see the many podcasts and fanfic sites). Plain Janes was a fun book, but it ended abruptly, and I didn't even realize they were working on a sequel until I heard it from the writer at a comic convention a month later. But even if they had put a big VOLUME 1 on the cover, how many kids read Plain Janes in 10 minutes, and speculated on the back histories of the Janes' parents while anticipating the next volume to be released? Serialization is a huge component to what makes franchises like Naruto and One Piece successful. They are big stories building towards a specific place, just the way Harry Potter, His Dark Materials, A Series of Unfortune Events, Lord of the Rings, Star Wars, Buffy the Vampire Slayer, and Lost did. But there also has to be a lot to CHEW on. Death Note is insanely popular not just because it's a well-drawn manga (and it is!), but because it make the reader think beyond the pages. And with all its clever twists and turns, it always leaves you wanting more. Reading Death Note didn't make me want to read other books published by Viz. It made me want to read more about the characters from Death Note. This is key!
It's not enough to just identify with the protagonist. Some people act as if making a book about girl characters is all it takes to hold their interests.
You have to either be rooting for them, or want to see them go down! Kids have to care passionately about the characters and the world they live in if they are going to think about the book after it ends. Think about how many kids want to dress up as their favorite anime characters. Girls love to cosplay as Draco Malfoy, Zuko from Avatar, L from Death Note and even Link from the Legend of Zelda. Whether the characters are boys or girls, it doesn't matter! It's that the characters are evocative, interesting, and visually dynamic. This is the mix of the most successful manga and anime series.
I don't really have a conclusion to this post, so I'll end it here. But I hope that the future is bright and people don't give up on original graphic novels for girls or boys or kids or adults or any demographic currently underserved!