In North America, superheroes dominate the comic book world and the two biggest publishers of superhero comics are Marvel and DC. Marvel and DC are taking different approaches to webcomics so far. We take a look at the online efforts of the big two plus a few other publishers of superhero comic books.
For myself, I haven't bought comic books regularly since the 1980s. So I'm not really part of these companies' existing readership base, but on the other hand as a reliable consumer of webcomics perhaps I am the kind of person they might hope to attract through online publishing.
Marvel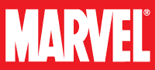 Since the end of last year, Marvel has been posting some of its comic books to the web on its marvel.com website. Press releases from Marvel at the time of the launch indicate that this effort will consist solely of repurposing its print comic book library to the web. At this point it doesn't look like Marvel will be commissioning original work specifically for the web. Still given where its competitors in the superhero business are, Marvel looks pretty web-friendly.
Marvel's webcomics are free, but you have to register to read each whole issue. (In fact one of the most annoying things about my experience was the need to re-enter my user id and password a few pages into each individual comic book I read. It would be nice if Marvel would let readers enter the user id and password once for each site visit.)
Marvel has created a special flash-based "viewer" to read its comics online. It's an interesting idea, particularly relevant when you're repurposing material originally created for the comic book format and not specifically laid out for the dimensions of your computer monitor.
The viewer gives you the choice of reading the comics page by page or through a "smart panel" system that adjusts what you see to how large your browser screen is set. The smart panel system essentially allows you to click through the comic on a panel by panel basis. This works fairly well for smaller panels but does not work well for panels that run long vertically because for those panels the viewer doesn't zoom in enough to see sufficient detail. You can easily switch to the "page-by-page" mode in those instances and zoom around the image as needed.
Unfortunately though while the text shows up remarkably crisp, the images are unnecessarily jagged and from time to time I noticed some distortion in the coloring, almost as if Marvel had scanned the pages in as a low quality jpeg. This is really frustrating when reading this work as, because let's face it, a lot of the appeal to superhero comics are the visuals of genre staples like fights, explosions, and super-powered acrobatics.
Given these images issues, one suspects that Marvel might be trying to keep the digital version at least slightly inferior to its print versions. And although I found the smart panel viewer a worthy effort, I wonder if Marvel also picked a flash-based approach simply to make it more difficult for readers to copy and save Marvel's copyrighted material.
Although press releases from Marvel around the time of the launch of the new online comics effort promised that eventually new stories would be posted every weekday Marvel is clearly not there yet. By my count there are 23 books available online with a mix mostly of Spiderman, X-Men, Fantastic Four and Avengers tales. (There also hasn't been anything posted since the end of February for that matter.) But apart from a few #1 editions, it's not clear how the selections posted fit together in terms of storylines.
Story selection of course is an issue for Marvel with its immense archive of characters and storylines. If Marvel is simply interested in giving an online bonus to its already existing core of fans or providing a few examples of its comic books to curious fans of movies based on its characters then it's current approach of cherry-picking issues to post is fine. But if Marvel is seriously interested in appealing to a new audience for its comic book characters then it needs to be much more methodical in its approach.
Any potential new audience garnered through the web probably won't have much in common with current buyers of comic books. Marvel shouldn't expect them to care about collecting anything (this is the web afterall, it's about as disposable a medium as there is) and they probably won't know much if anything about the "Marvel Universe". To attract new readers via the web then it makes sense to assume these new readers won't know anything about the characters. Approach the web as a chance to attract readers to comics based on the quality of the current work rather then some kind of nostalgia for the characters. To do that, readers need to be able to get in on a storyline from the beginning and know that they can get the whole story right there on the web.

DC
DC is easy to sum up. So far they're don't seem much interested in the web as anything other then a way to sell comic books. For several of its titles each month, DC offers pdf files with about 4-5 pages from each book. The pdf files while large, are generally pretty good quality.
Image

Image does publish some superhero work and it does publish some material online. Image seems to be somewhere between DC and Marvel in its attitude to the web right now. Image has several #1 editions of its ongoing series posted at its site, but doesn't appear to have any plans to publish ongoing material. This gives readers the benefit of an entire book to read (a great deal more satisfying then DC's previews) but ultimately the only way to read Image books is by keeping up with the series in print.
One key difference between Image and Marvel and DC, however, is that Image properties are creator-owned (Marvel and DC generally own the copyright to all of their work) and so individual Image creators may have radically different online strategies of their own.
Dark Horse
Dark Horse is also hard to pin down. They don't have a prominent focus on webcomics and they don't seem to have a coherent online strategy (although many titles do have previews online). Many of the books, however come from the web already (such as Penny Arcade or until quite recently MegaTokyo) so Dark Horse really can't do much there.
On the other hand, they serialized online The War of the Worlds, and really they did an excellent job presenting that in terms of image quality and navigation.
How the Web Was Won?
Obviously there are other smaller companies that publish superhero comic books and there are countless others that are published independently. But in looking at the largest publishers which represent an overwhelmingly high percentage of sales in the direct market, we can take a snapshot of the relationship between comic books and the web.
Surprisingly to me, it's Marvel and not Dark Horse or Image that has taken the firmest company-wide initiative to experiment with webcomics. I will be watching Marvel this year to see if they continue or Marvel pulls back from its ambitious initial announcements for its online efforts.
Marvel could improve its effort, however, by looking at how Dark Horse published The War of the Worlds online. Of all that I read online, only Dark Horse was able to publish something that really felt at home in its setting on the web. Although Dark Horse always intended The War of the Worlds to go into print at some point (and it will publish that version this year) it did not stop Dark Horse from publishing a version online where the artwork was formatted for the web (avoiding the need for "viewers" of any kind), and more importantly, publishing it in serialized format and publishing original material (as opposed to repurposing existing print work). Some may quibble with my point regarding serialization as a positive, but for many action-oriented superhero stories serialization of individual pages is a perfect fit and there is no reason not to use that to build a regular readership online.