I'm sitting here listening to Jay Z's Black Album and wondering about classics.
I have every confidence that this album is going to go down as one of the greatest of its time. Just like my dad would take us on trips and we'd listen to "Bridge Over Troubled Water" while he'd quietly and efficiently tell us not only why the album was so good, but also why it was a classic, I imagine doing the same with my kid(s) later on with things like The Black Album. "Not only is it just awesome," I'll say, "but everyone thought it was awesome: critics, fans, and even people who don't like rap." Then I'll move onto Simon & Garfunkle, in the tradition of my dad, who listened to his parents' music. Which means adding Frank Sinatra and Benny Goodman to the mix.
Perhaps I'd be driving these theoretical kids crazy, but maybe it'd be teaching them the same lesson I learned about classics as a kid. The things that last are often popular in their time, and conversely, the things that last remain popular, even if tastes change.
Predicting classics in any area, let alone webcomics, is an exercise in futility. But just like predicting what kind of cars we'll drive in the future, it's swell fun. And it's not just me, I assure you. Why do you think every year we have such bickering over awards? People disagree over how to conduct them, who is eligible, what kind of awards there should be, whether they should be modeled on the Eisners or the Golden Globes, and how biased they are (examples: in the past, some awards have seemed to pick more comics on Keenspot than independents; also, those on pay sites may be at a loss since not everyone can view their archives). Nevertheless, we still attempt them every year. I say these awards are the community's way of trying to sort out what is popular and universal, and more importantly, what will become classic.
Scott Kurtz leverages the charge that webcomic awards given out by webcomic authors are too much self-congratulation and back patting. I say that he is wrong, not because of some knowledge I have of personal motives of everyone who votes, but because of how the results turn out every year. It's not necessarily the comic who is most deserving through skill or aptness who wins the award (certainly, people would vote for Penny Arcade in best dramatic story), but the ones most widely read.
I know, I know – it's not cool to praise popularity contests these days. But they serve a purpose – if not the most crucial part – in determining a classic. You have exceptions in other forms of literature, where a book is read only by a few yet gains popular "classic" status without anyone really reading it (James Joyce's Ulysses, for example), while popular authors like John Grisham and Steven King are scorned by critics. But, historically speaking, the stuff that's popular 'today' will become a classic after time. So Penny Arcade has great chances of becoming one of the classic works of webcomics. Why? Because everyone reads it, and those who don't will read it eventually because everyone else is reading it, and so it just keeps getting read.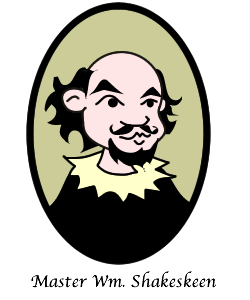 Another very popular author with the masses is one I'm sure everyone who learns English has read – William Shakespeare. His work's success is not wholly due to the regular folks who stood crowded in front of the stage, and who were there for the fights, insults, and humor. His plays also appealed to the audience that sat up high from the crowd, or even on the stage itself. While not critics, these richer and nobler folk have a lot in common with critics of this day in terms of taste. Often what is popular in one arena (say, shock value or gore value) has little staying power – but a work that succeeds in such a popular way yet charms those who consider themselves above common tastes? That's going to stick around forever.
I've heard plenty of people who consider themselves of "superior taste" putting down such popular webcomics as Penny Arcade, PVP, or Megatokyo, who nonetheless find plenty to praise about them when they let down their guard. Sometimes there is a reason why a comic is popular beyond it having cute girls or lots of gaming talk. Having both the mass appeal and the critical appeal is crucial in the longevity of a work.
So I take my picks on what will be classics in 15-20 years from now (and never mind the fact that things shouldn't be considered classics in such a short period of time. Western society is going too fast to wait long for things to become classics. I mean, the 80s are retro now? Gah.): Penny Arcade, PVP, Megatokyo, Sinfest, Derek Kirk Kim's Small Stories, and possibly Superosity, though I suspect it'll be one of those "I recognize it, but I've never actually read it" kind of thing, like everyone knows Benny Hill, but who's actually watched his show?
I'd like to see some more picks from other people and encourage a VH1-esque "Let's treat today as if it were history already!" movement in webcomics (despite the idea that such a movement would only support the back-patting criticism of the webcomics community). Mostly because I'm evil, but also because of the archival aspects of the web. I'd love to see this thirty or so years from now, and be able to mercilessly mock my younger self.
And because I hope to have no idea what VH1 is when I'm 50.